December 15th Update,
Added a couple of BentRims customs skins to the bonus page.
December 14th update
Added two write up articles to the custom car page,
One for Smoove and one for Missing Parts
Also began to build a basic forums for the website.
December 10th
I am currently seeking some cars for the demo derby class for WRFL mod. These cars will replace the bonus cars in Flatout2.
Here is the current line up.(pending permissions) I am looking for suggestions on the last couple of spots.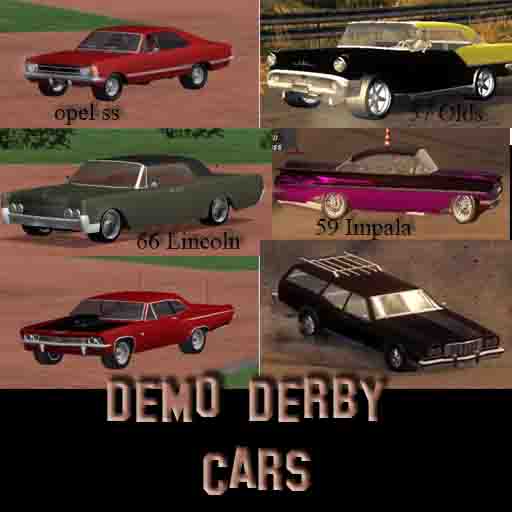 If you have any ideas or suggestions let me know. I will be happy to toss a couple of cars in.
Thanks
This is my little space for my custom cars I have for flatout 2.
I am hoping to add a bit more to the site in the future but for now I wanted to just get started uploading my stuff to the internet on my own. Away from any site that I do not have control over.
I am currently working on a Mod team that I have put together to release my own Mod for flatout2. I will try to post up some screen shots shortly.
Some of my cars for flatout 2 were barrowed from other games I try to always ask the Authors for permissions on these cars. Where ever it is stated please contact the Author of the car if you are downloading this file to modifiy it for another game.
If you download one of my cars that I created please email me and let me know where your uploading it or for what game you plan on using it for.
Thank you,
Mottz/Motter
WRFL Mod is currently looking for a few souls to help out.
We are looking for skinners interested in doing "Race Car" Type skins
We are also looking for someone to do some Database work.
Or sign up at the forums at
Keep Checking back often as I spend time getting all my cars packed together for release here.