I started work on a new custom car this week.
No real inspiration on this one I just decided to build.
a mean muscle car. It came together pretty quickly as I was just going for a boxy shape. Once I got the sides and top done. I started on trim and framed it off.
I also added some bumpers in and started working on a front grill. The bumpers are pretty basic and I basically copied and pasted the front to back moving the size around a bit.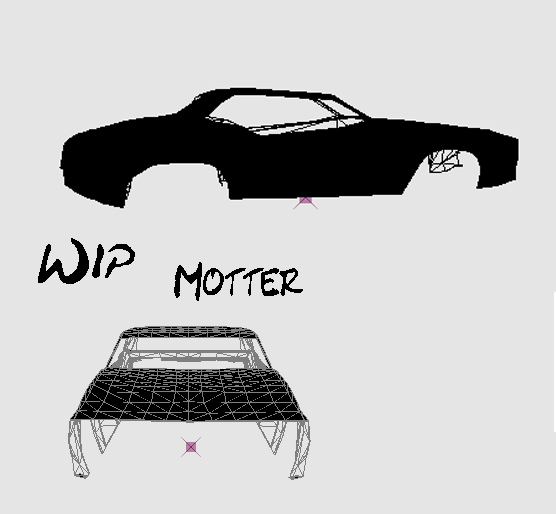 Currently I am calling the car a 1969 Spectre. I was hoping to do some cool rims with this one with some kind of skull logo. I also wanted to add a hood ornament that matched the car name. There is currently no interior on the car so I figure since I do most of my work on the weekend this ones a bit away from being in game.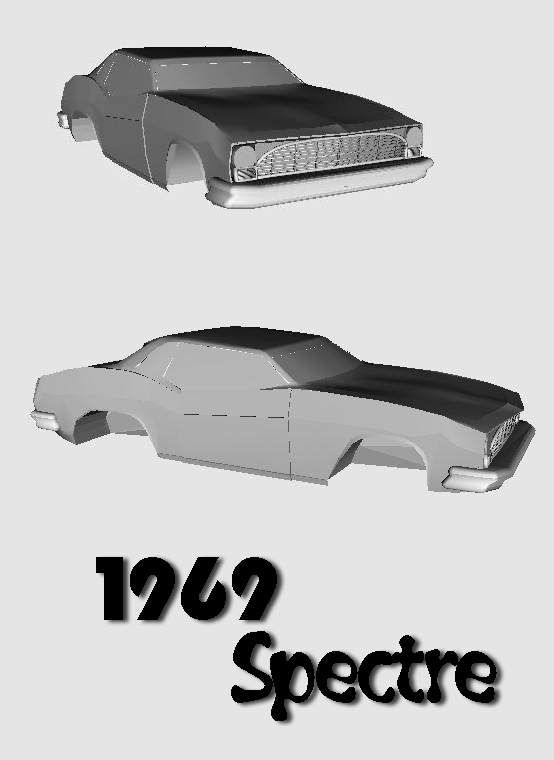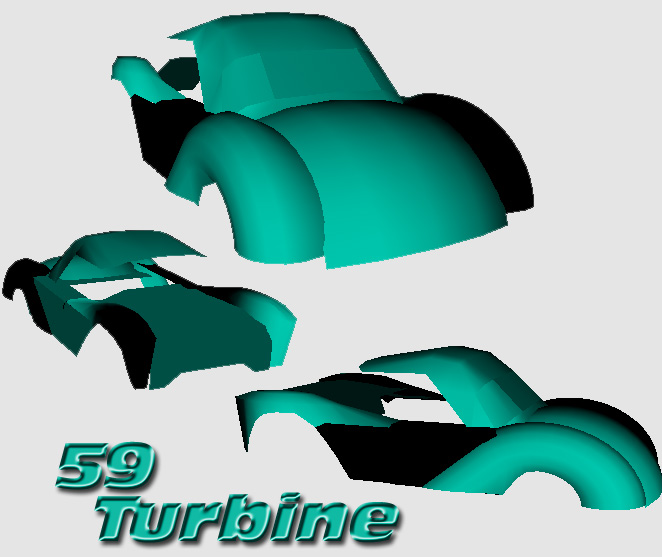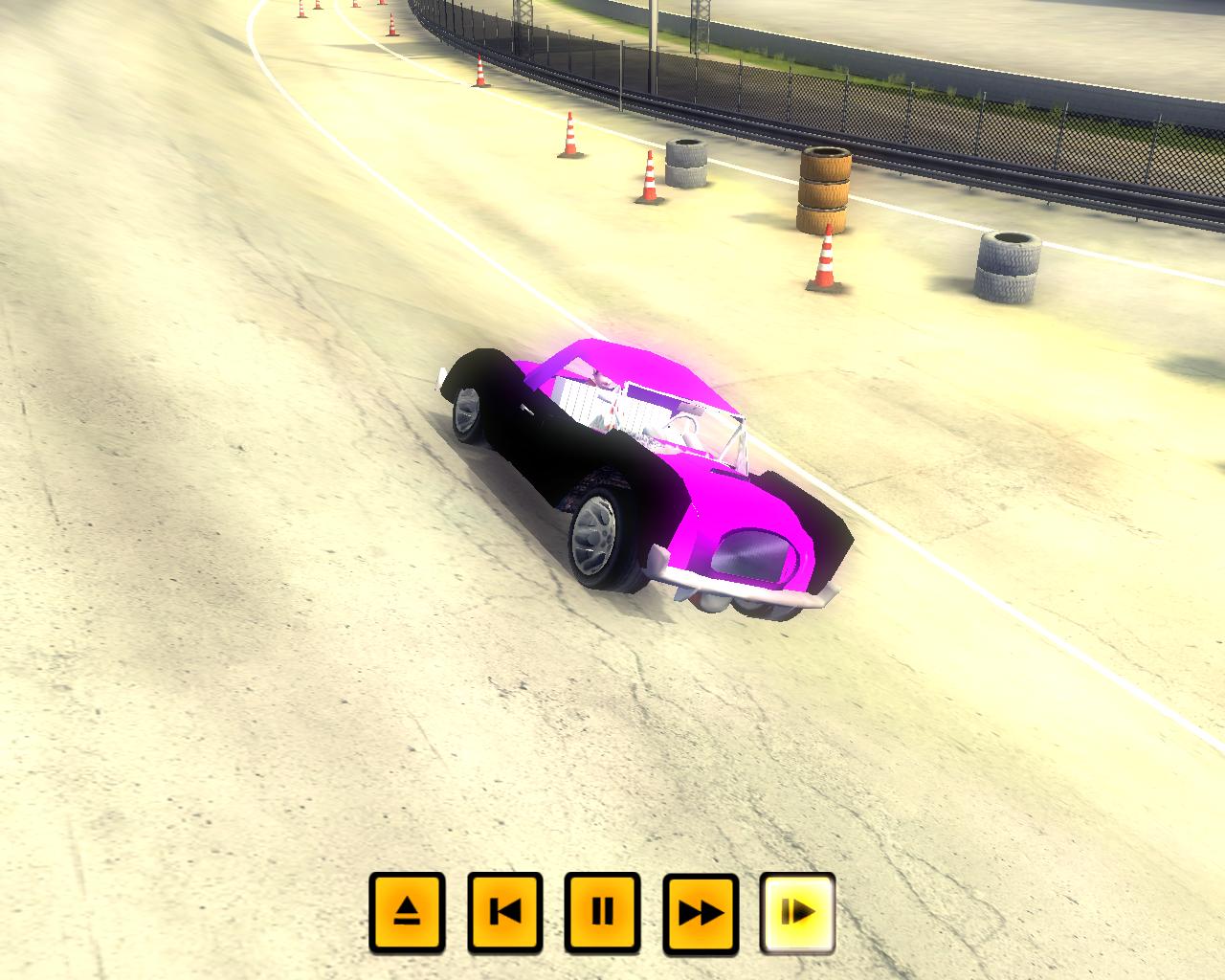 This is a scratch built car I started a few months ago. I got side tracked on other projects but still plan on completing this. It was inspired by 57 vettes but wanted to try something different that kinda had a "human fist" type feel to it.
Building full models in Zmod is not always very easy but I just got my copy of 3dsmax so who knows once I learn the program maybe this whole thing will come a bit easier.
I started this project about Oct 07. Finally on 05/24/2008 I feel it was ready to head in game! I will try to add a couple more screenshots but right now you can see the final image on the front page of the website.
Comments/Suggestions?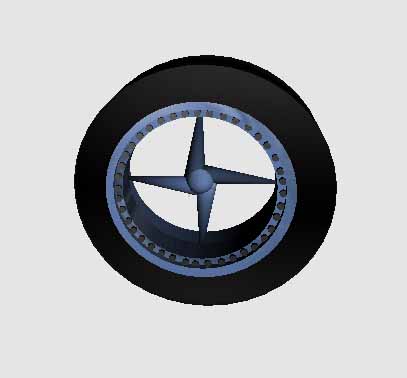 This is a nice little rim I built in Zmod...I have yet to use it on a car but I am sure it will make it into the game sooner or later.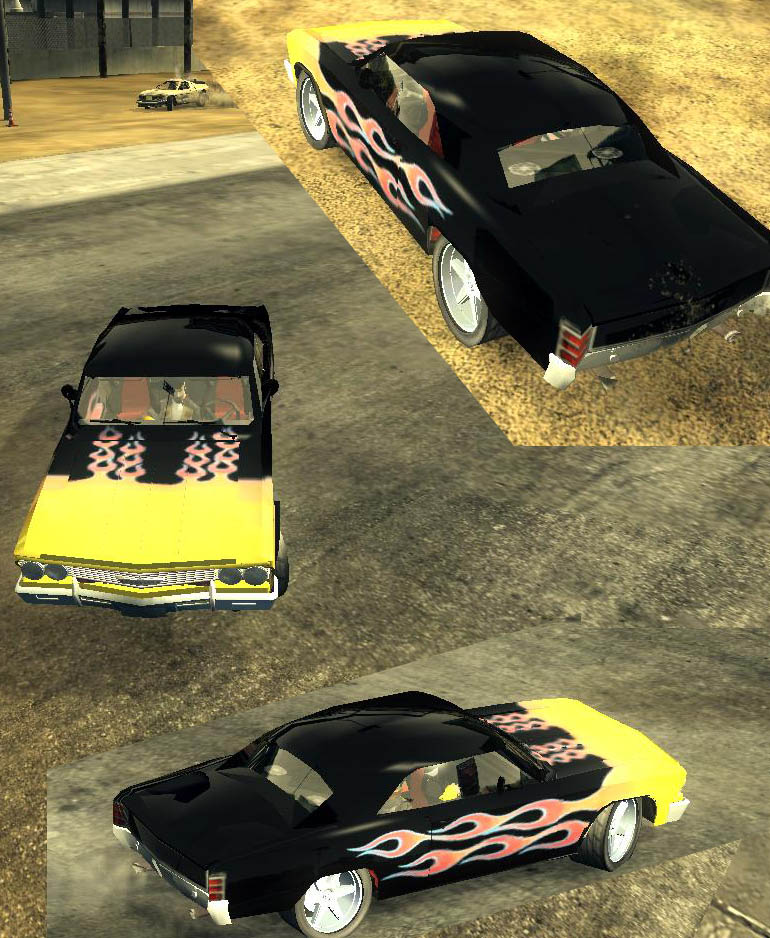 This is a 66-67 Velle I redid this model from Motor City Online. It still needs some touches but I am planning on getting a nice release of this done shortly. I released a beta version of this car for a bit but I really want to go back over this model and make it a true 67 Velle.
Always loved this year car.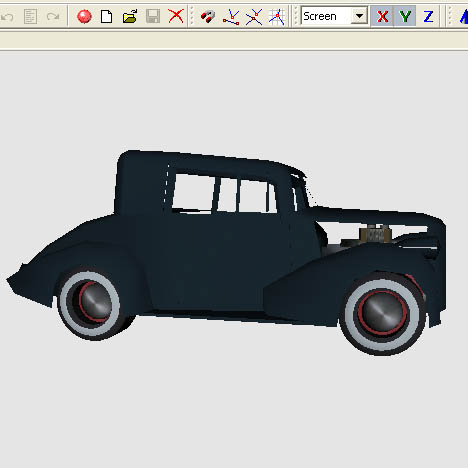 The Mott Rod
I love the way this model turned out even if its on the lower poly side. I spent alot of time making sure everything came out correctly. The engine is scratch built, Body, everything. The tires were inspired by a set I saw on a old car in a junkyard. They very much remind me of the old school rods from the 50's.
Everything about this car screams Budjet Rod.
The T-Buck-It or 9-Ball
Both names I considered for this car.
This is my attempt at a 32-34 Coupe. A car after my own hart. I planned on releasing this car in the CP2 flatoutjoint cars. But never felt I could get the scale correct. I tried resizing this car like 6 different times but just didn't feel happy with it. Again this was scratch built except the engine that was done by RRcreations. I still might pull this out and take another look over at it a sometime.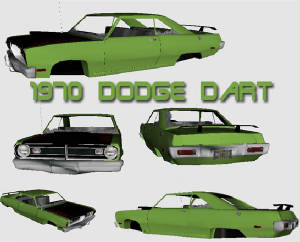 This is a 1970 Dodge Dart. I first saw this car when Par-T gave me a copy of it for flatout 1.
I later found out it was offered up as a Plymouth Scamp for Carmageddon by Autopilot.
The model was a bit off on body design as it didnt look to close to a real scamp....
Basic design was correct but it was a little short from trunk to hood.
I cut out most of the features of this car including the front and rear bumpers and grill and rebuilt them more to match a Dart.
Also added the real or semi real lights to the grille, and bumpers. Put on door handles, turn lights, etc...overall increasing the poly count quite a bit. Last the copy I started working with on this was turbos so I reskinned the entire car. This car was released in my beta pack but I plan on reworking the entire car as I am not completely happy with it.
This car has a special place in my heart as it was the first car I ever owned in real life.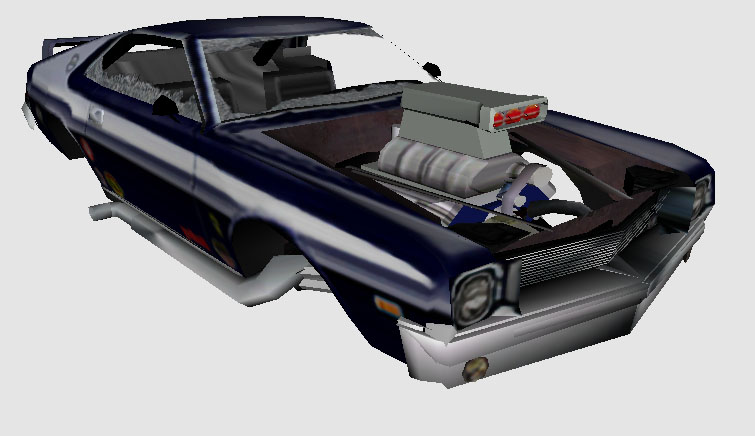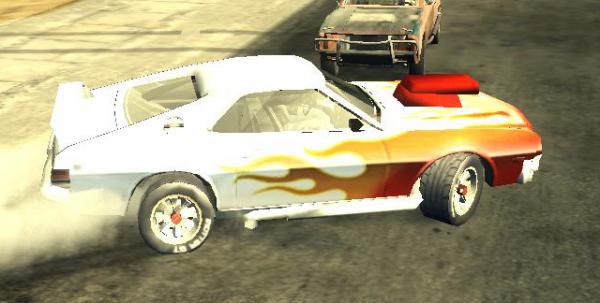 The BIG BAD AMX
When I was a kid I read a hot rod article about a AMX (stock versions) beating all the big 3 autos in a quarter mile. I wish I could remember what years but it was up agaisnt the Mustang, Camaro, and one of Dodges cars at the time.
Needless to say I never forgot it. My love for the bulky AMX never went away it was the "rare" version of the 60's-70's Muscle cars. It is not everyday one passes you even at a car show.
Needless to say I put out a search for a decent AMX model to convert to flatout 2. Not finding one anywhere I combed some old games. I remembered Motor City Online having one and I still have the cd so all that time it was just sitting there in my desk drawer. Again as with the 67 Chevelle I began rebuilding this AMX into a higher poly model doing alot of the upgrades and changes I did to that car, Bulking up the existing model. This car was released to CP2 at flatoutjoint. But I figured I would give a bit of history on the model.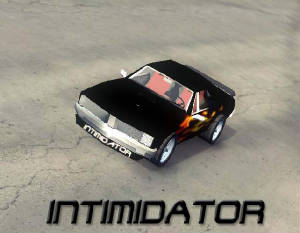 This is the Intimadator that I released to FOJ. Its my version of a muscle car and my first attempt at doing a straight lined car. To be honest I think they are harder then doing a 30's or 40's car in zmod cause the tools really lend themselves to curved lines. I like the way it turned out even if my brain didn't plan on this design.
Some day I will learn to do cars from prints. ;)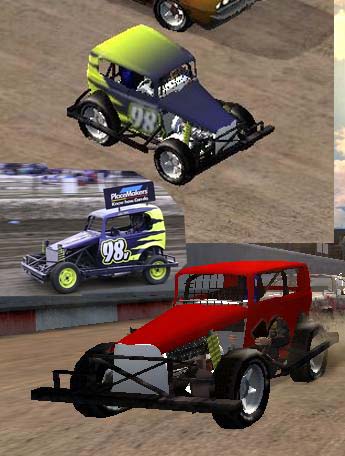 This is James New Zealand Super Stock. I scratch built this car from a few photos James gave me. This car is going to be apart of the WRFL Mod released in May of 08. I am currently working on a ton of cars for this mod but this was one of the first ones I built. I hope to have some more up shortly.